Dear Teachers Send Your Study Materials, Question Papers & Answers to kalvisri.education@gmail.com
Whatsapp 8778711260
9th Quarterly Question Paper 2023
9th Standard All Subject Quarterly Exam Question Paper and Answers key download pdf Tamil Medium and English Medium 2023-24. 9th Quarterly Exam Time Table 2023. 9th Common Quarterly Exam Time Table 2023-24. 10th - 12th Subject Syllabus for Quarterly Exam.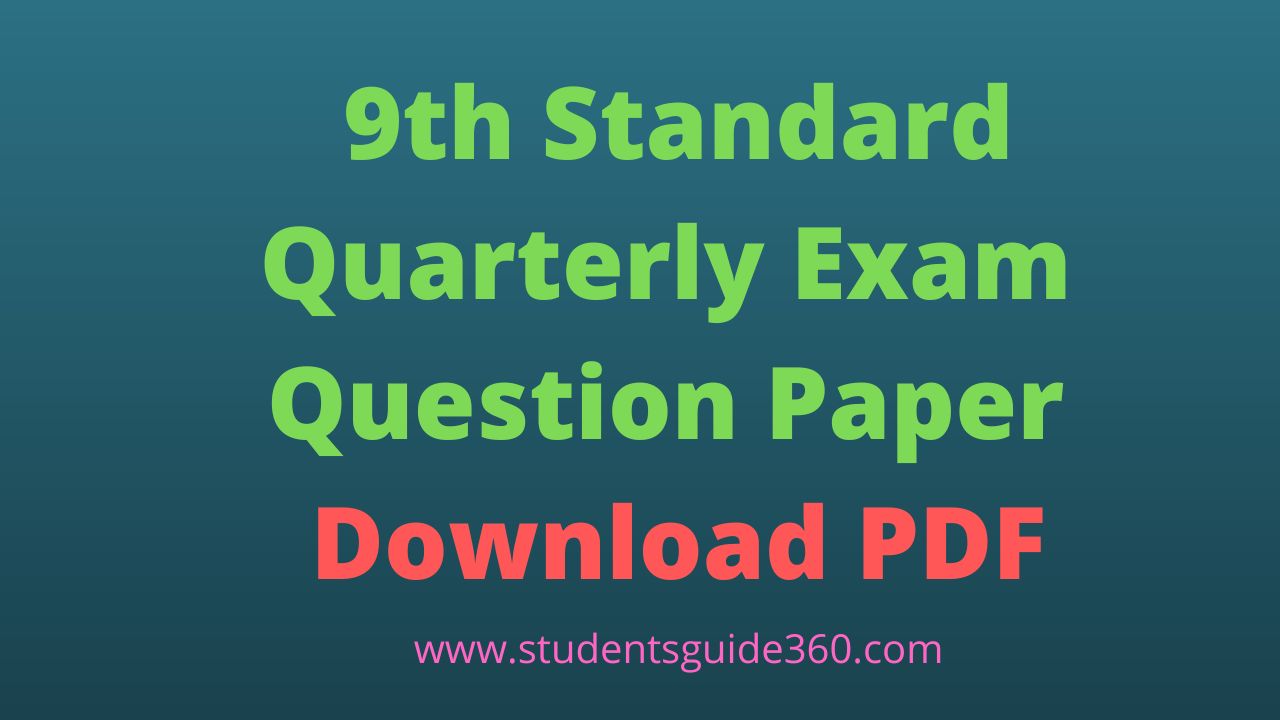 9th All Subject Quarterly Question Paper 2023


9th All Subject Guide / Book Back Question & Answers
9th Standard All Subject Samacheer kalvi Guide Book Back and Additional Question and answers both Tamil and English Medium.


9th Standard 1st Mid Term Original Question Paper & Answer Key 2022-23
9th 1st Mid Term & Unit Test Question Papers 2022-23