Dear Teachers Send Your Study Materials, Question Papers & Answers to kalvisri.education@gmail.com
Whatsapp 8778711260
12th Maths Half Yearly Question Paper and Answer Key 2022
12th Standard Commerce Half Yearly Exam Maths Original, Official and Model Question Paper Both Tamil and English Medium Download PDF. 12th All Subject Half Yearly Questions.
TN Text Books - Book Back Answers.
12th Standard 2022 Half Yearly Exam Maths Original Question Paper and Answer Keys update on our website https://www.studentsguide360.com/ Students, Teachers Can use our site. Dear Teachers kindly send your's Materials to kalvisri.education@gmail.com. We already update the Class 12 All Subject Book Back Questions and Answers. 12th Tamil, English, Maths, Physics, Chemistry, Biology, Computer Science, Accountancy, Economics, Commerce, etc.. Half yearly Original, Model Questions, Important Questions, and Free Online Tests (MCQs) are available kindly use them.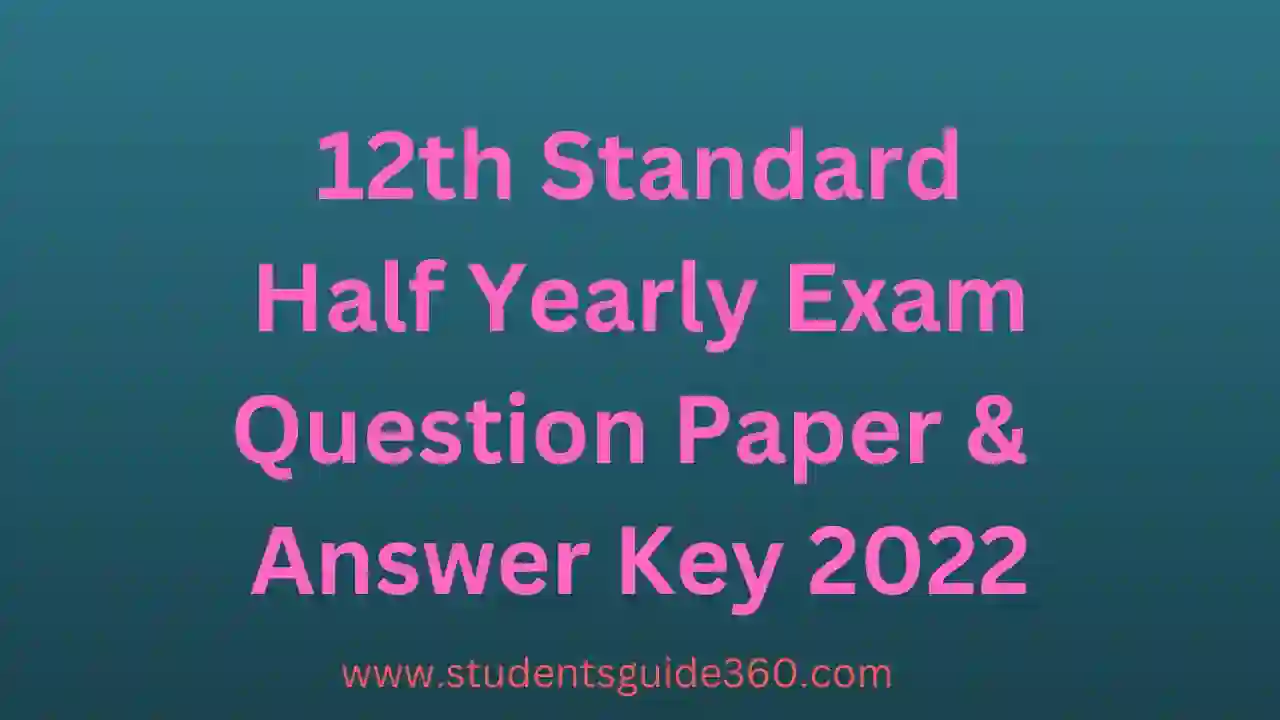 12th Maths Half Yearly Exam 2022 (TM & EM)
12th Maths Half Yearly Model Questions 2022